Creative Women
CHERCHEZ LA FEMME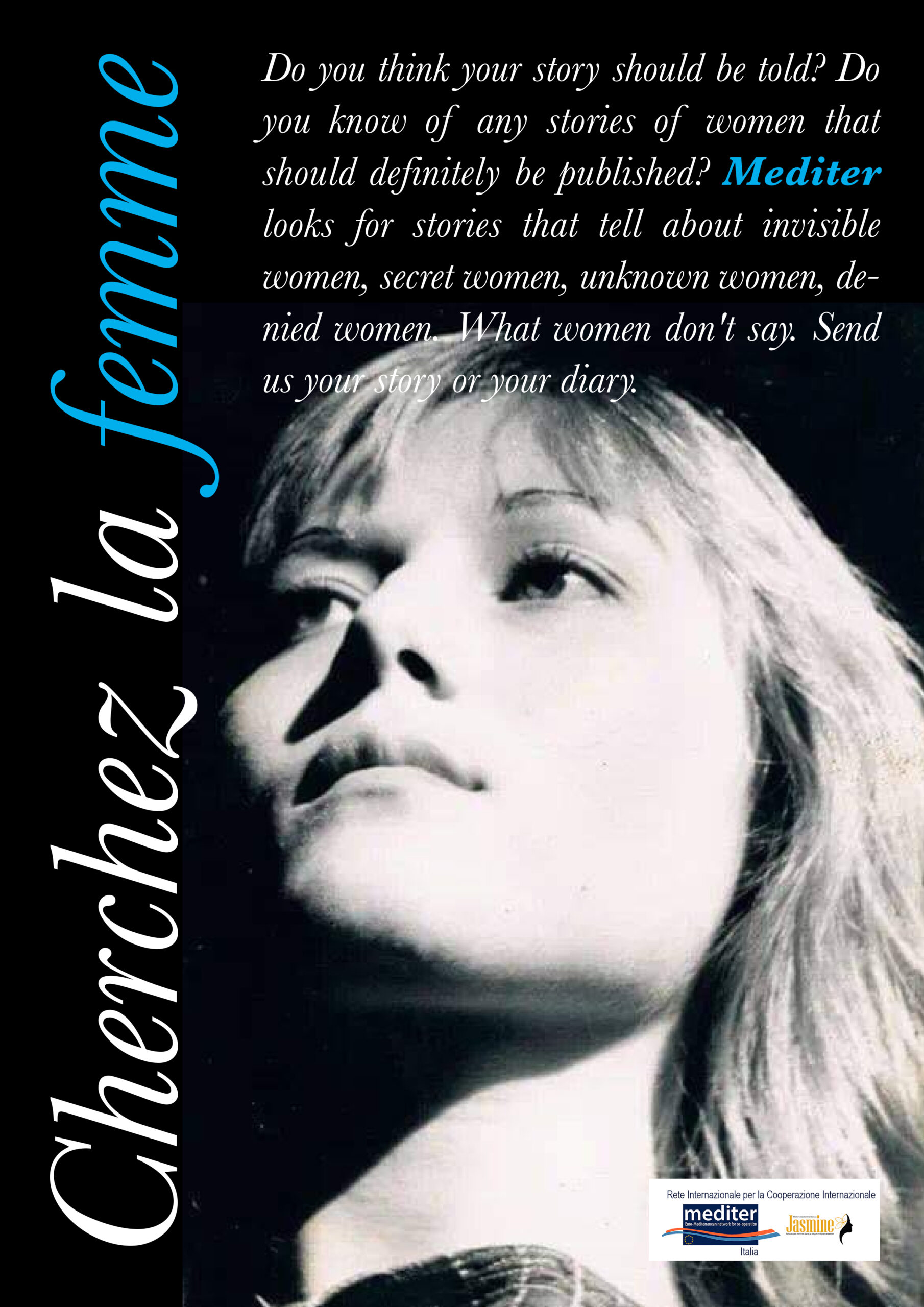 MEDITER is selecting women writers from the two shores of the Mediterranean and Europe, which can be part of a series of stories that, if worth it and most importantly original and authentic, we will have the pleasure to publish, offering a free of charge editorial contract.
We guarantee the graphic design of the cover, editing, organisation of the presentation and introduction of the book, Isbn code, online promotion, dissemination and distribution on national territory.
For further information or for sending your manuscript please contact us at [email protected]
The email should contain a short biography of the writer, generalities and a short summary of the manuscript. If it is in line with the editorial project objectives and criteria of the series of books you will be contacted back.
The sent manuscript will be not sent back, however all of you will be given an answer.
The data privacy will be guaranteed.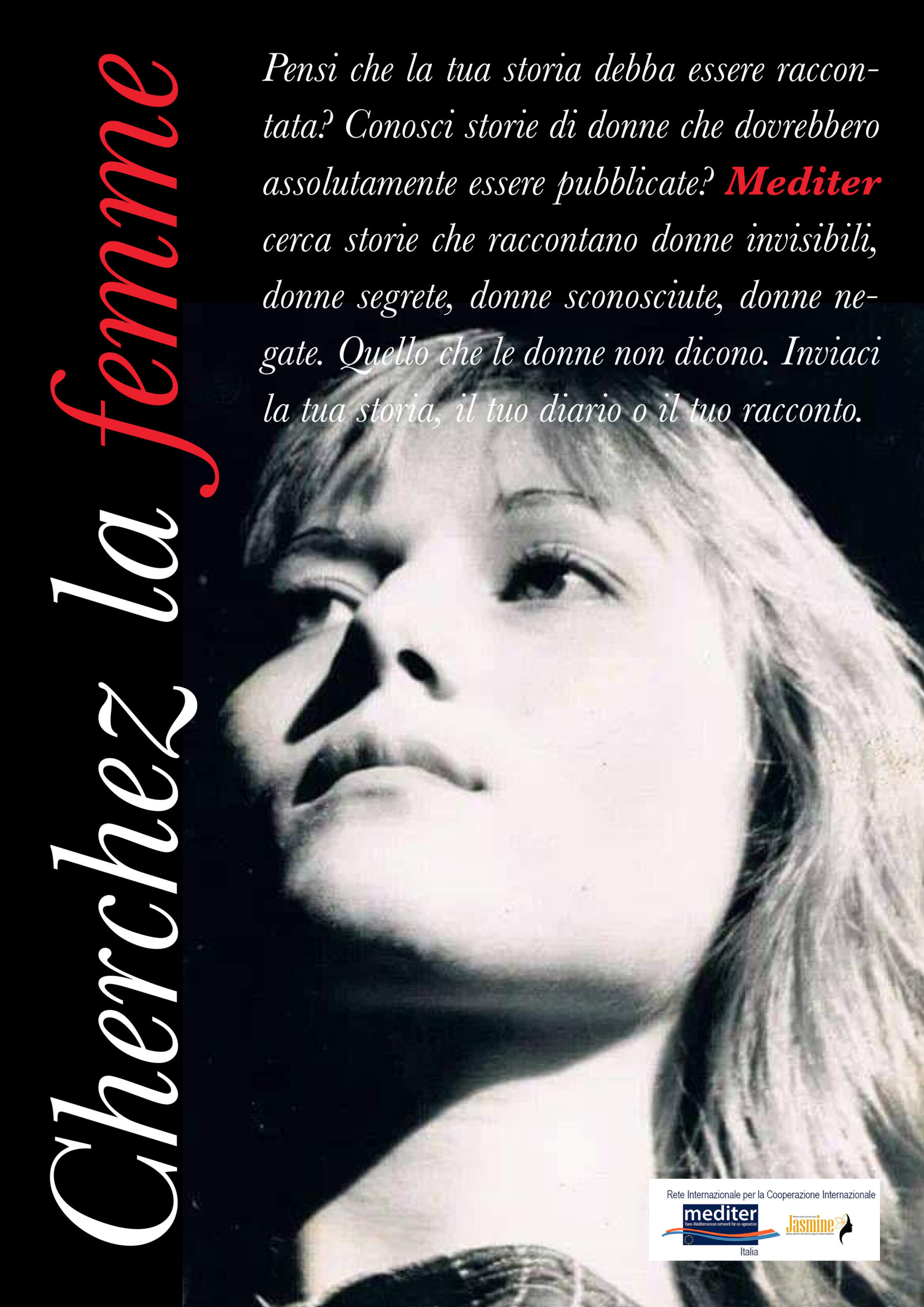 MEDITER sta selezionando autrici delle due rive del Mediterraneo e/o europee che possano fare parte di una collana di storie che, se meritevoli e soprattutto inedite, avremo il piacere di pubblicare proponendoti un contratto di edizione gratuito.
Ti garantiamo progetto grafico, editing, organizzazione di eventi per la presentazione del libro, codice Isbn, promozione online, diffusione e distribuzione.
Contattaci per ulteriori info o invia il tuo manoscritto in formato word a [email protected], con una breve sinossi, una tua biografia e tutte le tue generalità. Se in linea con il progetto editoriale della collana, ti contatteremo. Un comitato editoriale composto da 20 donne leader del Mediterraneo valuterà le proposte. I manoscritti inviati non saranno restituiti, ma a tutte sarà data risposta. Sarà garantita la riservatezza dei dati.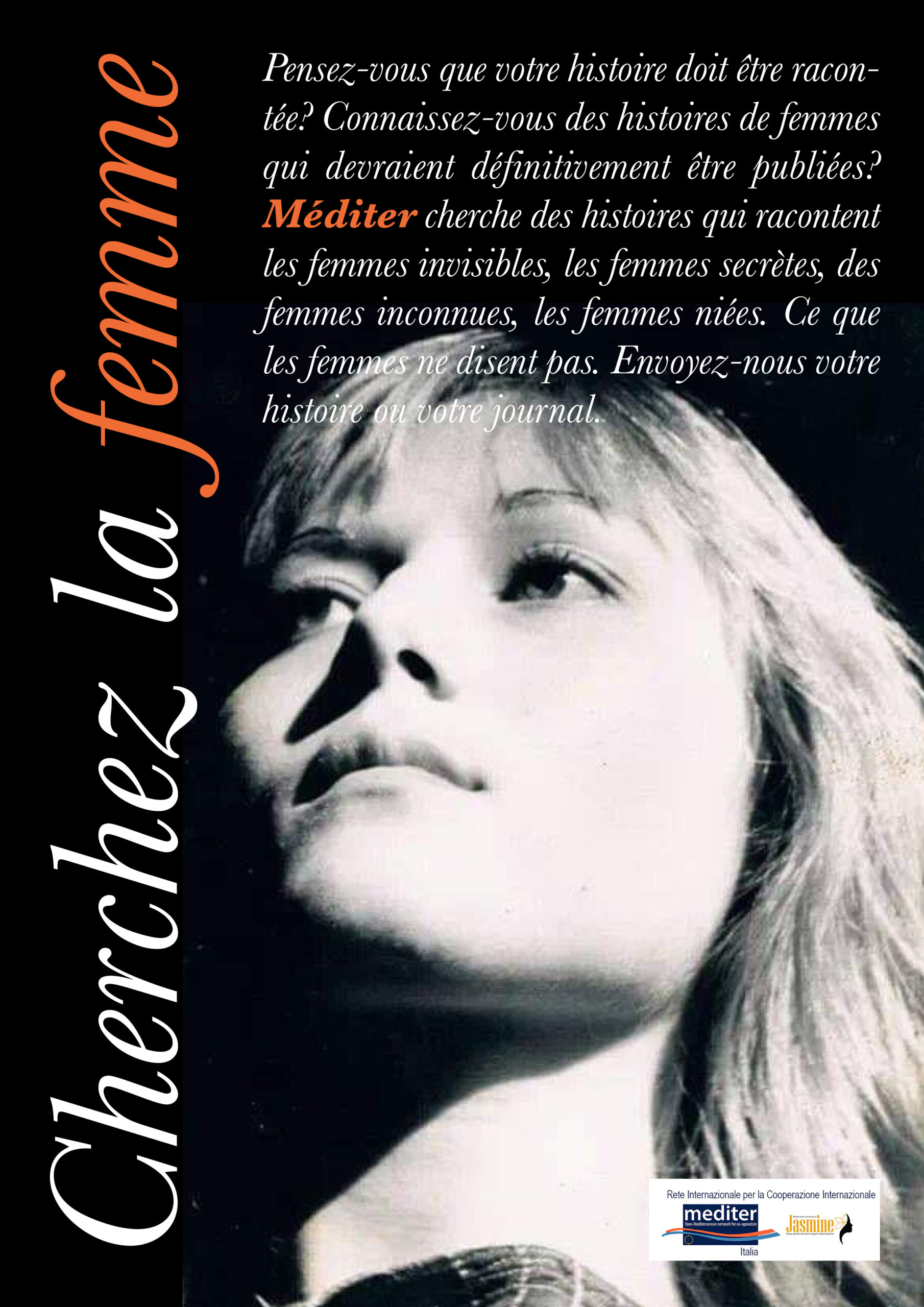 MEDITER sélectionne des femmes auteurs des deux rives de la Méditerranée et / ou européens pouvant faire partie d'une série d'histoires que, si méritantes et surtout inédites, nous aurons le plaisir de publier en vous proposant un contrat d'édition gratuit.
Nous vous garantissons la conception graphique, l'édition, l'organisation d'événements pour la présentation du livre, le code Isbn, la promotion en ligne, la diffusion et la distribution.
Contactez-nous pour plus d'informations ou envoyez votre manuscrit au format Word à [email protected], avec un bref synopsis, votre biographie et toutes vos informations personnelles. Si cela correspond au projet éditorial de la série, nous prendrons contact avec vous. Un comité de rédaction composé de 20 femmes leaders méditerranéennes évaluera les propositions. Les manuscrits soumis ne seront pas retournés, mais tous recevront une réponse. La confidentialité des données sera garantie.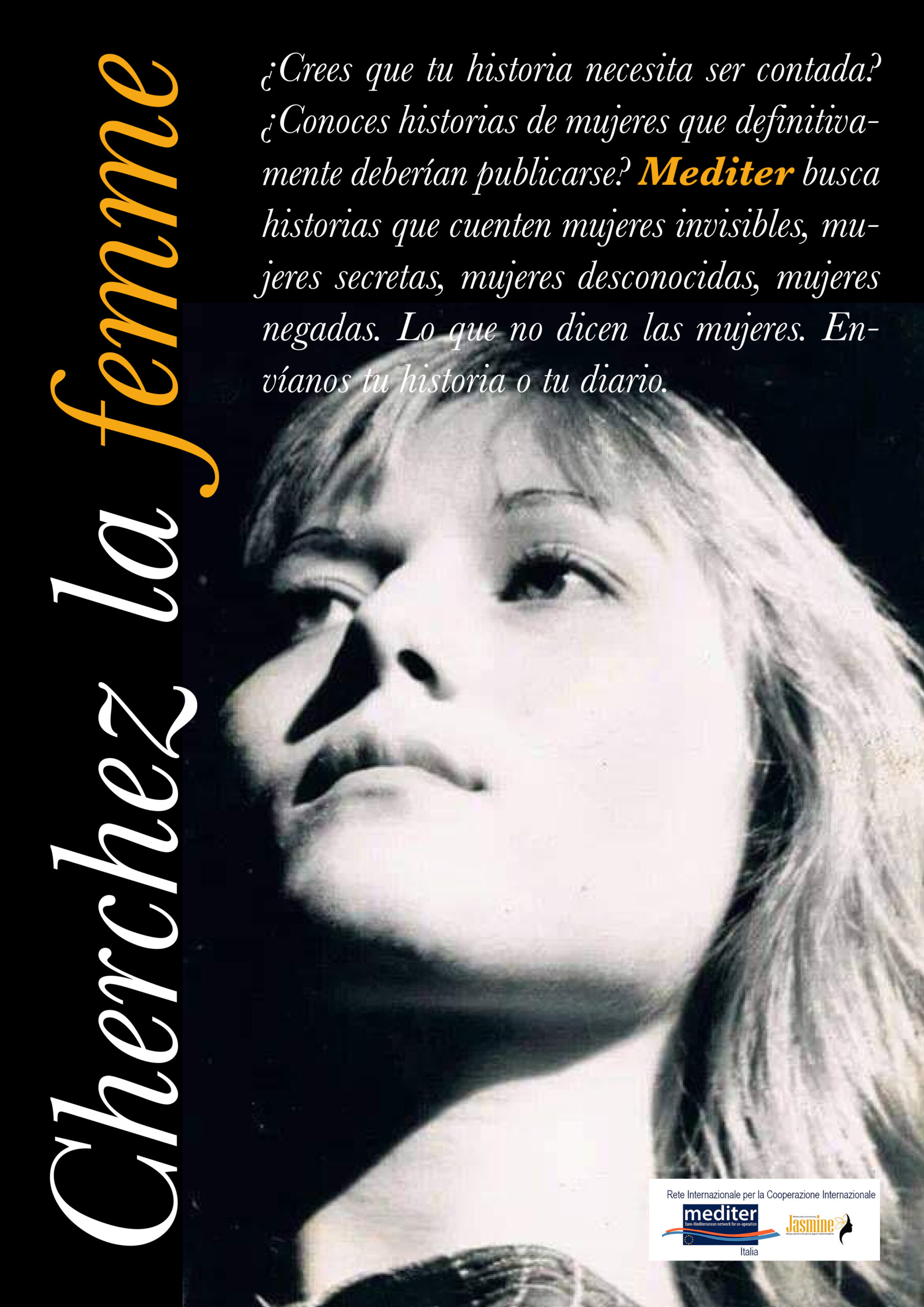 MEDITER está seleccionando mujeres autores de las dos orillas del mediterráneo y / o europeo que puedan formar parte de una serie de relatos que, de ser merecedores y sobre todo inéditos, tendremos el placer de publicar ofreciéndote un contrato editorial gratuito.
Te garantizamos diseño gráfico, edición, organización de eventos para la presentación del libro, código Isbn, promoción, difusión y distribución online.
Contáctanos para más información o envía tu manuscrito en formato word a [email protected], con una breve sinopsis, tu biografía y todos tus datos personales. Si está en línea con el proyecto editorial de la serie, nos pondremos en contacto con usted. Un comité editorial formado por 20 mujeres líderes mediterráneas evaluará las propuestas. Los manuscritos enviados no serán devueltos, pero todos serán respondidos. Se garantizará la confidencialidad de los datos.