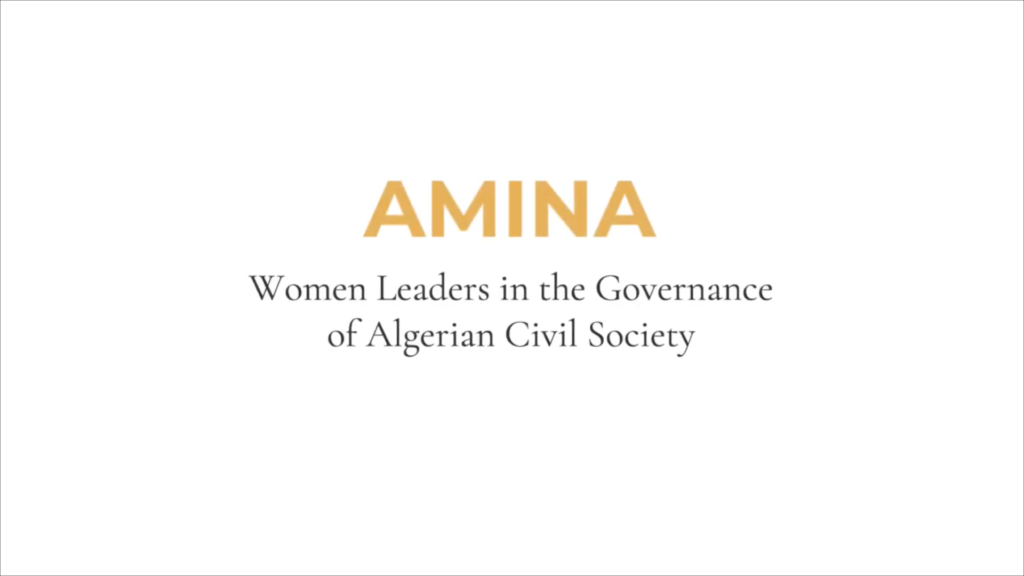 AMINA PROJECT – Recap of Events 2017-2020
AMINA PROJECT – Recap of Events 2017-2020
https://euromediter.eu/wp-content/uploads/2020/12/Screenshot-2020-12-03-at-1.15.02-PM-1024x576.png
1024
576
Euro Mediter
https://euromediter.eu/wp-content/uploads/2020/12/Screenshot-2020-12-03-at-1.15.02-PM-1024x576.png
The project "AMINA – Women Leaders in the Governance of Algerian Civil Society" is a cooperation project which aims to strengthen the capacity of Civil Society Organizations as governance actors.
The project targets Algerian women working in Local Institutions and Civil Society Organisations. As final beneficiaries, the project targets the most vulnerable populations, the local communities of the suburbs and the rural areas in the province of Algiers in Algeria.
Through the creation of the network, with representatives of LA form all over south EU and North Africa all the region will benefit due to the sustainability of the project and the common project that will be developed.
Moreover, for the project activities, such as public events and workshops, more than 5000 persons will benefit from the collaboration between north Africa and south Europe will be further developed. This project is co-financed by the European Union.