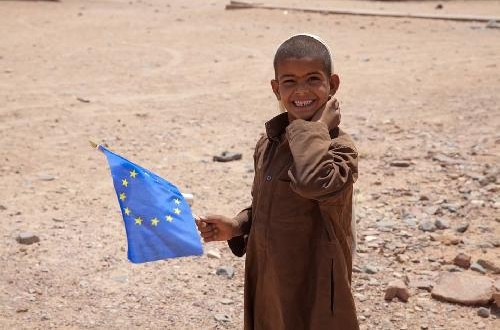 EU and Egypt together for children protection and quality of water
EU and Egypt together for children protection and quality of water
https://euromediter.eu/wp-content/uploads/2020/06/Eu_and_Egypt-500x330-1.jpg
500
330
Euro Mediter
https://euromediter.eu/wp-content/uploads/2020/06/Eu_and_Egypt-500x330-1.jpg
EU and Egypt have signed two new financing agreements to provide education and protection to children at risk and improve quality of irrigation water. The cooperation Financing Agreements are entitled "Expanding Access to Education and Protection of at Risk Children" and for the "Kafr El Sheikh Wastewater Expansion Programme".
The first project, dedicated to education, aims to increase access to quality primary community-based education to children aged between 6 and 14. It will help set up 1,200 community schools in disadvantaged Egyptian governorates with the lowest enrolment rates.
The second project, about the wastewater programme, wants to improve the quality of irrigation water in the Kafr El Sheikh governorate. It supports the construction of new wastewater treatment plants and first time full wastewater collection networks, and will ensure their proper operation once in place.
The total cost of this project is estimated at €164 million and the EU contribution amounts to €32 million in grants. The remaining amount is covered by loans from the EIB and EBRD.
Source: ENPI
http://www.enpi-info.eu/medportal/news/latest/43076/EU-and-Egypt-sign-two-new-financing-agreements-to-provide-education-and-protection-to-children-at-risk-and-improve-quality-of-irrigation-water