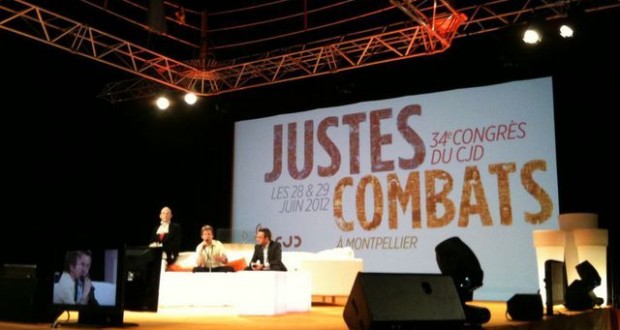 JUSTES COMBATS – Centre des jeunes dirigeants d'entreprise
JUSTES COMBATS – Centre des jeunes dirigeants d'entreprise
https://euromediter.eu/wp-content/uploads/2020/06/34e-congres-du-cjd-a-l-arena-de-montpellier-les-28-et-29-juin-2012_4543696-620x330-1.jpg
620
330
Euro Mediter
https://euromediter.eu/wp-content/uploads/2020/06/34e-congres-du-cjd-a-l-arena-de-montpellier-les-28-et-29-juin-2012_4543696-620x330-1.jpg
The Centre for young business leaders informed us that the French counterpart iscurrently organizing the "JUSTES COMBATS", 34th Congress of CJD France, on June 28 and 29 in Montpellier. "The Congress of CJD France are genuine moments of relaxation and emotional release, but also training and networking between Young Leaders of the whole world. The congress have an exceptional quality, guests picked among theleading experts of this world, and parties are great moments of pleasure." Before the Congress, the organizers planned a Campus offering several courses for Young Leaders.
"Acting as a man of thought, think like a man of action". Henri Bergson.
"The man of action is not a utopian. He does not deny the danger or obstruction, but heis not afraid to confront him as he measured his risk. He is not a fool. He is not a lucky man. He is an optimistic". Jean Mersch.
In the context of global crisis, leaders-entrepreneurs are committed to follow their values to change the business and the society. In 1942, 70 years ago, Jean Merschlaunched "L'appel du Combat Jeune Patron" ( "The Call of the Young Boss Fight") with five ideas: responsibility, dynamism, team spirit, support and perseverance. "And wealso collectively, we will decide the Right Fights that we will lead to Young leaders to change the world and our businesses." For more information, see the websitewww.congres.cjd.net