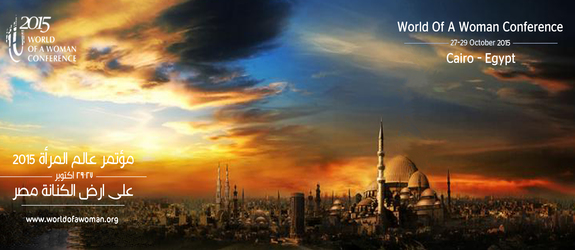 Seize the opportunity, The 2015 World Of A Woman Conference
Seize the opportunity, The 2015 World Of A Woman Conference
https://euromediter.eu/wp-content/uploads/2020/06/pic.jpg
575
250
Euro Mediter
https://euromediter.eu/wp-content/uploads/2020/06/pic.jpg
The 2015 World of A Women Conference "Inspiring Change" is the largest gathering in Egypt and possibly in the MENA region, dedicated to harness the collective power of women's talents, efforts and visions.
The conference is taking place from 27 –29 October 2015 at the Royal Maxim Palace Kempinski, New Cairo-Egypt. The opening ceremony will be taking place at the historic Salah El-Din Citadel, hosting over 650 achieving women and high profile officials from over 45 Countries.
The event features separate stand-alone activities
1st day Opening Ceremony at Salah El-Din Citadel, Cairo
2nd &3rd days Featuring

11 Speaker
35 Advisory Committee members
3 Extended Panel Discussions
5 Round Table Workshops
10 Focused Mini-Seminars

Honoring 7 achieved women
Launching 2 CSR Projects

Young Women Entrpreneurs Development Program
Taste of Feminine In Arts & Crafts
It should be the date to remember for women who are pursuing an entrepreneurship path, a corporate life, a political career or simply wish to be Woman of the future who is inspired and motivated to take lead of her life, maximize potential, discover unleashed capabilities and put dreams into action, both in Egypt and across the globe.