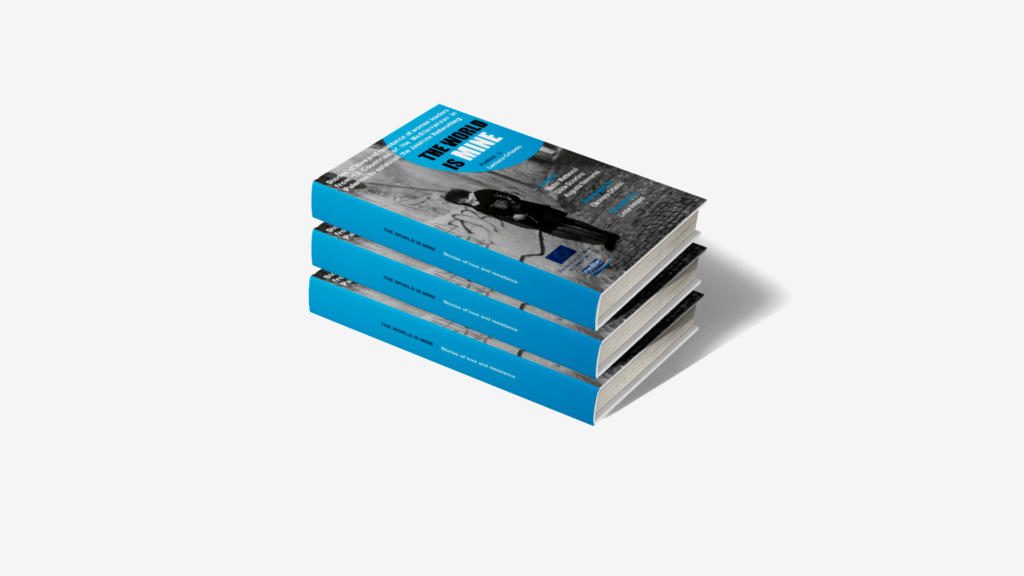 The world is mine (The book)
The world is mine (The book)
https://euromediter.eu/wp-content/uploads/2020/11/Book-English-16-9-1024x576.png
1024
576
Euro Mediter
https://euromediter.eu/wp-content/uploads/2020/11/Book-English-16-9-1024x576.png
A woman is born and trained in a world dominated by men. Her story will be conditioned by this discovery and soon this woman will be called to make difficult choices.
In this journey, there is a first critical point. Many women are aware, but do not always have the strength and self-esteem necessary to accept the consequences.
Mediter publishes a book- interview at 20 female leaders from 12 Mediterranean countries in 5 languages. Stories of love and resistance. Testimonies of struggle and courage. Dedicated to new generations of women.
---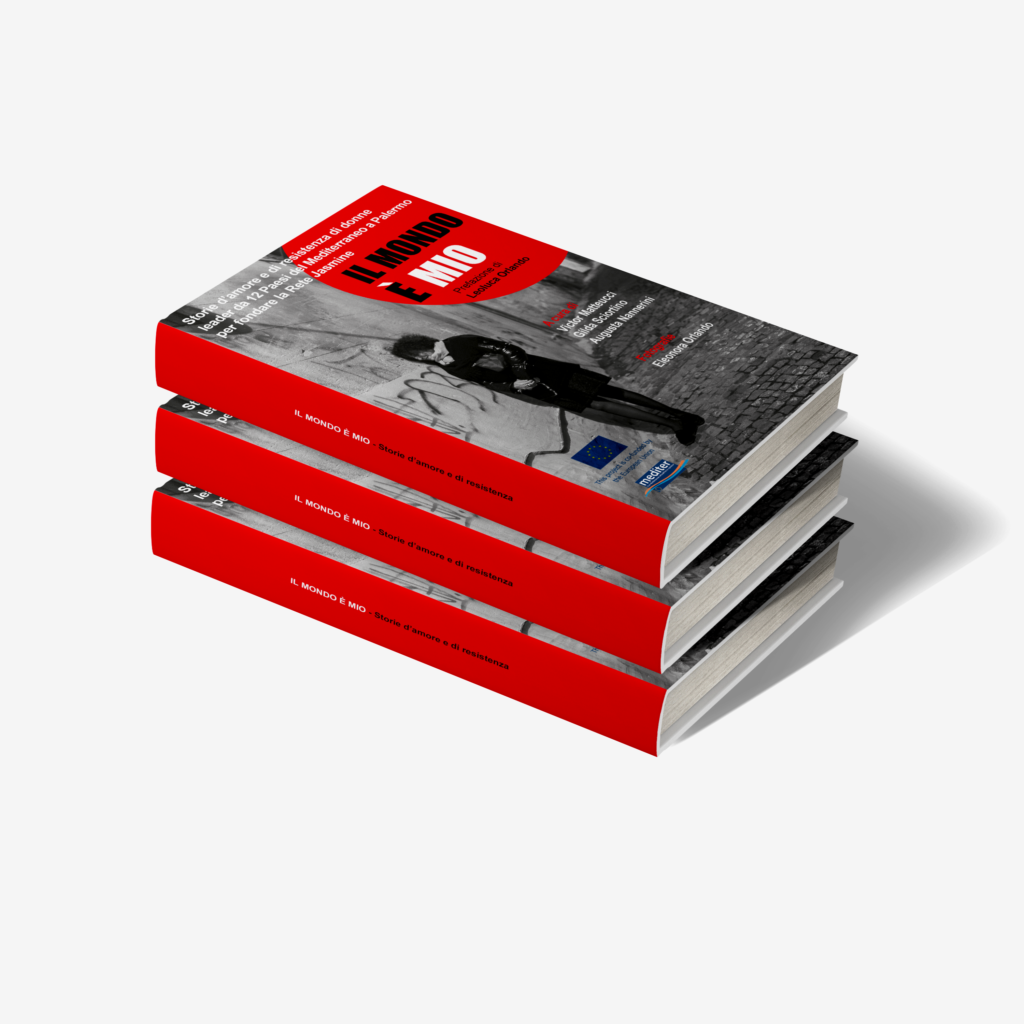 Una donna nasce e si forma in un mondo dominato dagli uomini. La sua storia sarà condizionata da questa scoperta e presto sarà chiamata a fare delle scelte difficili. In questo viaggio c'è un primo punto critico. Molte donne sono consapevoli, ma non hanno sempre la forza e l'autostima necessaria per accettare le conseguenze….
Mediter pubblica le interviste a 20 donne leader provenienti da 12 Paesi del Mediterraneo in 5 lingue. Storie d'amore e di resistenza. Testimonianze di lotta e di coraggio. Dedicate alle nuove generazioni di donne.