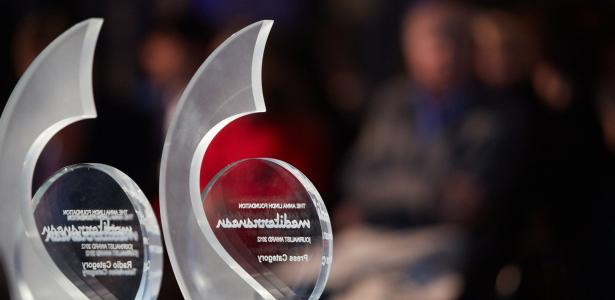 Anna Lindh Mediterranean Journalist Award 2014
Anna Lindh Mediterranean Journalist Award 2014
https://euromediter.eu/wp-content/uploads/2020/06/premio_giornalistico-1.jpg
615
300
Euro Mediter
https://euromediter.eu/wp-content/uploads/2020/06/premio_giornalistico-1.jpg
Journalists from the written press, television, radio and new media, citizens of the 42 countries of the Union for the Mediterranean, are invited to submit their work until 31 May 2014 to take part inthe 8th edition of the Anna Lindh Mediterranean Journalist Award. Submitted works should tackle intercultural issues between and within Euro-Mediterranean societies. Works could have been published in printed/online media, or broadcast on radio or television between 1 June 2013 and 1 May 2014.
In addition, a special award will be dedicated this year to the theme "The diverse faces of intolerance in the Euro-Mediterranean Region". A jury made up of eminent media professionals and outstanding intellectuals will select the 5 winners to be awarded during a prestigious awarding ceremony. The date and venue will be announced in the coming weeks.
The Anna Lindh Foundation for Inter-Cultural Dialogue promotes knowledge, mutual respect and inter-cultural dialogue between the people of the Euro-Mediterranean region, working through a network of more than 3,000 civil society organisations in 43 countries. Its budget is co-funded by the EU (€7 million) and the EU member states (€6 million).
Source: Anna Lindh Foundation
http://www.annalindhfoundation.org/news/anna-lindh-foundation-calls-entries-8th-edition-mediterranean-journalist-award