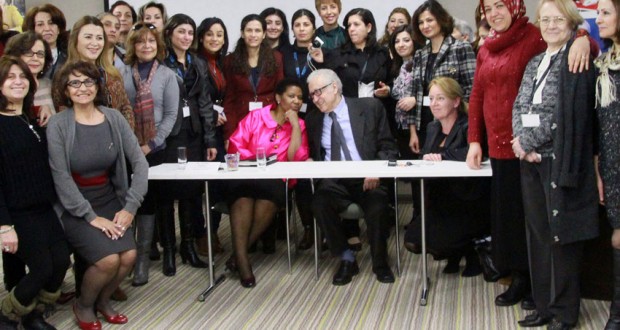 Conference on Syrian Women, main outcomes
Conference on Syrian Women, main outcomes
https://euromediter.eu/wp-content/uploads/2020/06/01-13-un-women-syria-620x330-1.jpg
620
330
Euro Mediter
https://euromediter.eu/wp-content/uploads/2020/06/01-13-un-women-syria-620x330-1.jpg
"Women are victims twice over, of combat and ostracism": this is the main outcome of the "Conference on Syrian Women", which has been held on the 12th of September on the sidelines of the Union for the Mediterranean (UfM) gender issues summit in Paris.
"The female part of the social fabric is suffering, ill-treated. Due to cases of extremism that were a complete unknown in Syria until now, women have lost hope and have been ostracized from public life", said Yasmin Merie, representative of National Syrian Coalition.
"Jihadist groups are Syria's new disease'", said Samar Yazbek, director of the Soriyat women's association "They forbid women to leave home without a veil, they forbid them to work outside the home. They abduct young women, forcing them to marry foreign combatants. This is how they are attacking our society. They infiltrate it in order to change it".
For further information, check the news website Ansamed