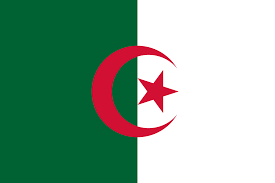 EU wants to reinforce the energy partnership with Algeria
EU wants to reinforce the energy partnership with Algeria
https://euromediter.eu/wp-content/uploads/2020/06/bandiera-algeria.png
275
183
Euro Mediter
https://euromediter.eu/wp-content/uploads/2020/06/bandiera-algeria.png
European Commissioner for Climate Action and Energy Miguel Arias Cañete reiterated Europe's commitment to intensifying cooperation with Algeria in the field of energy, in an article published in "The Parliament" magazine on January 4. "The EU stands ready to accompany Algeria in the implementation of its national strategy for renewable energy and energy efficiency", Mr. Cañete writes.
The importance of Euro-Mediterranean cooperation as a whole is underlined by the Commissioner.
"In this context, the EU clearly recognises the importance of the Mediterranean region and its role within the Energy Union strategy. It is developing an ambitious and comprehensive energy dialogue and cooperation with the southern and eastern Mediterranean countries, both at regional and bilateral levels", he said.
A business forum will be organized together with Algeria, in Algiers, in the first quarter of 2016. This forum will bring together Algerian representatives with the European gas and renewable energy industry, to discuss what is necessary to facilitate new European investments in the Algerian energy sector, the Commissioner said.
Source http://www.enpi-info.eu/medportal/news/latest/43288/EU:-Reinforcing-our-energy-partnership-with-Algeria-and-in-the-Mediterranean-as-a-whole