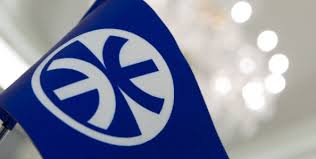 From urban development to SME support: four new projects labeled by the Union for the Mediterranean
From urban development to SME support: four new projects labeled by the Union for the Mediterranean
https://euromediter.eu/wp-content/uploads/2020/06/images-3.jpg
316
159
Euro Mediter
https://euromediter.eu/wp-content/uploads/2020/06/images-3.jpg
Four new projects promoting mobile financial services, urban sustainable development, private sector development, and cooperation among civil society organisations in the field of water and environment have been labelled by the Union for the Mediterranean.
The projects were approved by Senior Officials from the 43 countries of the UfM, meeting in Brussels on 2 and 3 June.
The newly labelled projects are:
– Mobile Finance – Promoting Financial Inclusion via Mobile Financial Services in the Southern and Eastern Mediterranean Countries.
– Imbaba Urban Upgrading Project.
– The Establishment of a Regional platform for the Development of Culture and Creative Industries and Clusters in the Southern Mediterranean.
– BlueGreen Med-CS.
Source: http://www.enpi-info.eu/medportal/news/latest/37515/From-urban-development-to-SME-support:-four-new-projects-labelled-by-the-Union-for-the-Mediterranean