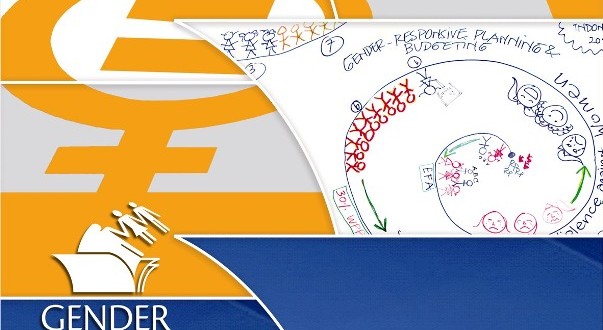 How to better integrate gender equality concerns into actions – ILO on-line Gender Campus
How to better integrate gender equality concerns into actions – ILO on-line Gender Campus
https://euromediter.eu/wp-content/uploads/2020/06/GenderCampus-603x330-1.jpg
603
330
Euro Mediter
https://euromediter.eu/wp-content/uploads/2020/06/GenderCampus-603x330-1.jpg
Translating global political commitment to gender equality into practice requires "gender transformative actions" at technical level, in policies, programmes, projects, training actions. Many organizations are interested in building the capacity of their staff to respond to these growing needs. The on-line 'Gender Campus' course, organized by ILO International Training Center, will provide them with the necessary tools for gender mainstreaming at any level or context. The overall purpose of the course is to analyse why gender equality is to be regarded
as a key element of development, making specific reference to international instruments and policy commitments as tools for action towards the advancement of gender equality and women's empowerment. The course will last from February 6th to June 15th. 100 partial fellowships are available. They amount to 200 Euros, and are intended for nationals of development countries that meet the course profile and that can demonstrate that they are in a position to cover the remaining cost, which is 200 Euros.
———————————————————————–
Traduire un engagement politique mondial concernant l'égalité des sexes dans la pratique requiert des "mesures de transformation de genre" au niveau technique, dans les politiques, programmes, projets et actions de formation. De nombreuses organisations sont intéressées par le renforcement des capacitésde leur personnel pour répondre à ces besoins croissants. Bien sûr le cours en ligne «Gender Campus",organisé par le Centre international de formation ILO, leur fournira les outils nécessaires pourl'intégration du genre à n'importe quel niveau ou contexte. L'objectif global du cours est d'analyser pourquoi l'égalité des sexes doit être considérée en tant qu'élément clé du développement, faisant spécifiquement référence aux instruments internationaux et aux engagements politiques en tant qu'outils pour l'action vers la promotion de l'égalité entre les sexes et l'autonomisation des femmes. Le cours durera du 6 Février au 15 Juin. 100 bourses sont disponibles. Elles s'élèvent à 200 Euros, et sont destinées à des ressortissants de pays en voie de développement qui répondent au profil et qui peuventdémontrer qu'ils sont en mesure de couvrir le reste de la somme, soit 200 Euros.