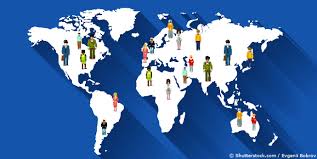 Human Mobility International – Charter of Palermo 2015
Human Mobility International – Charter of Palermo 2015
https://euromediter.eu/wp-content/uploads/2020/06/international-mobility.jpg
317
159
Euro Mediter
https://euromediter.eu/wp-content/uploads/2020/06/international-mobility.jpg
Mediter network is glad to share with its readers the "Human Mobility International – Charter of Palermo 2015", launched and approved by several stakeholders in March 2015 in the city of Palermo.
The charter states: "Mobility must be recognized as an inalienable human right" and aims the start of the cultural and political process for the abolition of the residence permit, for the radical change in the law on citizenship and the right to mobility as a right of the human person.
It calls for European law and practice to be "substantially modified" to help ease the suffering of refugees. This would include simplification of legislation around employment, housing, healthcare and citizenship.
The "Charter of Palermo" was launched by Mayor Leoluca Orlando as the final act of the international conference "I am Person" held at Cantieri Cultural Zisa, where took part many institutions, non-governmental organizations and associations.
The "Charter of Palermo 2015" was also the main topic covered during a special session of the Council for Culture, held in March. Furthermore, the text has been shared with President of the Italian Republic, Sergio Mattarella, Pope Francis, the President of the Council of Ministers, Matteo Renzi, the presidents of the Senate and House, Organization of the United Nations, all international agencies, President of the European Parliament, European Commission and, by ANCI national, all mayors and Italian Ars.
This document wanted to open a debate that brings the start of a European petition and that puts those topics at the attention of the international community. Written in response to the ongoing refugee crisis, the charter calls for the abolition of the residence permit alongside a raft of changes in European legislation.