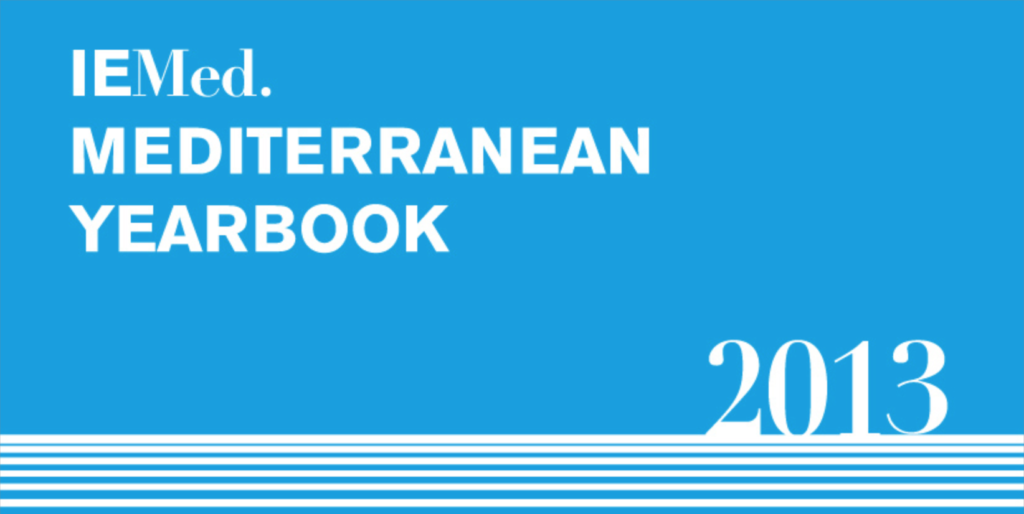 IEMed Mediterranean Yearbook 2013The new edition of "IEMed Mediterranean Yearbook 2013
IEMed Mediterranean Yearbook 2013The new edition of "IEMed Mediterranean Yearbook 2013
https://euromediter.eu/wp-content/uploads/2020/06/Screenshot-2020-06-20-at-5.48.27-PM-1024x514.png
1024
514
Euro Mediter
https://euromediter.eu/wp-content/uploads/2020/06/Screenshot-2020-06-20-at-5.48.27-PM-1024x514.png
The new edition of "IEMed Mediterranean Yearbook 20132 is focused on the "postSpring" situation. In particular, the section Keys contains the most relevant events. The subject is dealt with from different perspectives: a series of articles looks at the dramatic situation in Syria, analyses the transitions in Arab countries, the role of the media and the new forms of
communication in these processes, a series of articles on Euro-Mediterranean relations in the current context.
This tenth edition of the Yearbook presents certain new elements: a renewal of some of its content, without losing its identity and defining features.
Produced by the IEMed's Arab and Mediterranean World Department, this Dossier offers an analysis of the main actors (political or otherwise) that have been central to the transitions of many of these Mediterranean Arab countries and looks not just at the role of the politicians, but also that of youth, women and the media.

Source: European institute of the Mediterranean
http://www.iemed.org/publicacions-en/historic-de-publicacions/anuari-de-la-mediterrania/anuari-iemed-de-la-mediterrania-2013