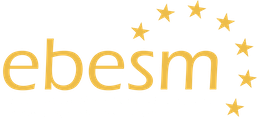 Project holds meeting with Med partner countries on MSME access to finance
Project holds meeting with Med partner countries on MSME access to finance
https://euromediter.eu/wp-content/uploads/2020/06/ebesm-logo.png
257
120
Euro Mediter
https://euromediter.eu/wp-content/uploads/2020/06/ebesm-logo.png
A regional working meeting on Access to Finance for Micro, Small and Medium Enterprises (MSMEs) was held in November 2015 in Brussels, hosted by the European Commission, as part of the EU-funded project for "Enhancement of the Business Environment in the Southern Mediterranean (EBESM)".
The EBESM project aims to contribute to the improvement of the business enabling environment for Micro, Small and Medium Enterprises (MSME) in the ENP South through the strengthening of technical expertise and capacity of targeted public and private stakeholders.
Participants to the meeting discussed the preliminary findings of a mapping exercise and of focus group meetings on public policies and programmes for SMEs' financial inclusion, such as bank loans, guarantee instruments, risk capital, start-up financing, micro-finance, and other newer financial instruments.