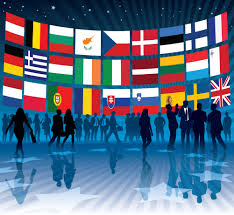 1€ billion from the EU to support cross-border cooperation in the "Neighbourhood" region
1€ billion from the EU to support cross-border cooperation in the "Neighbourhood" region
https://euromediter.eu/wp-content/uploads/2020/06/crossborder-cooperation.jpg
234
215
Euro Mediter
https://euromediter.eu/wp-content/uploads/2020/06/crossborder-cooperation.jpg
In order to support social and economic development in the regions on both sides of the EU's external borders, the European Commission has adopted a series of cross-border cooperation programmes for a total of €1 billion.
The new package will finance projects in 27 countries: Armenia, Georgia, the Republic of Moldova, Ukraine and Russia in the east; Egypt, Israel, Jordan, Lebanon, Palestine, Tunisia; EU Member States (Bulgaria, Cyprus, Estonia, Finland, France, Greece, Italy, Latvia, Lithuania, Malta, Poland, Portugal, Romania, Sweden) as well as Norway and Turkey.
"Cross-border cooperation plays a key role in avoiding the creation of new dividing lines. This new funding will further contribute to a more integrated and sustainable regional development in the neighbouring border regions and to a more harmonious territorial cooperation on EU's external borders." said Commissioner for European Neighbourhood Policy and Enlargement Negotiations Johannes Hahn.
The funding comes under the European Regional Development Fund (ERDF) and the European Neighbourhood Instrument (ENI). Financing agreements will be finalized between the partner countries and the EU by the end of 2016. Grants will be awarded through calls for proposals expected to be launched in the course of 2016 or early 2017.